Hey,
Okay, we're online a year now and I think we can also celebrate that with a contest!
I want you guys to make a Donation Button for the Forum (I enabled it yesterday). Use your imagination for that, a plain white button with "Donation" on is no big trick these days.
This is what the Button needs:
- "Donation" or "Contribute" must be on it.
->This is VERY important
- The Button should fit to the theme of Steal this Site!
->This means the colors should fit and if you use any picture of System of a Down it should show all four guys
- The button's size should not be bigger than 150x100 pixels.
-> It should still stay a button and not become a whole background image

The rest is up to you. Use pictures, effects, whatever comes to your mind.
Send me a PM or an EMail with the link to your button to enter the conest.
The contest runs a month, so you have to send your entry
until 20th February 11:59PM (Board's Time!!!)
The glorious winner gets a cool Steal this Site! Cap: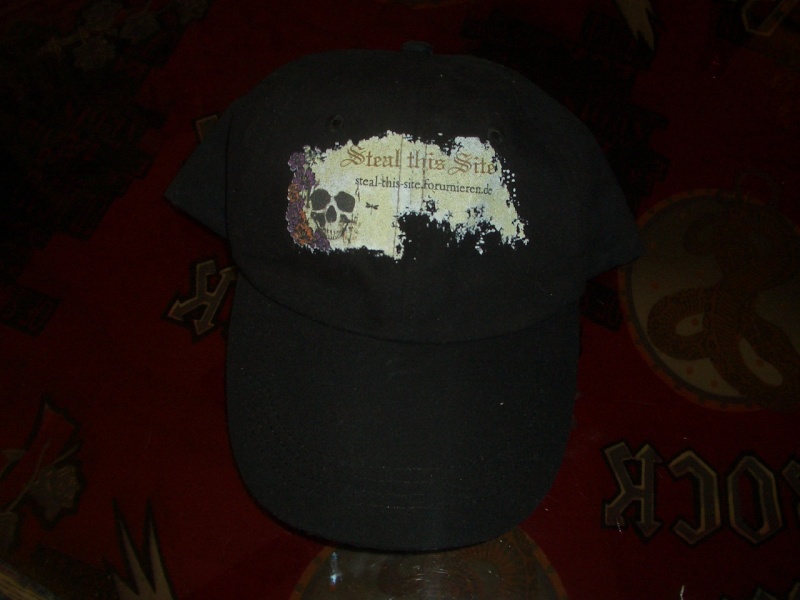 I'll set up a jury out of some friends (who don't have to do with STSite or System in general) to find out the winner.
I gonna notice you then who won.
I hope for a lot of entries!

_________________
Change? Pls

That's all folks!
Mr.Killerguitar

Believing that everything is not one - that is the biggest evil in the world

Read what the GDR is, if you don't know!