The question is, why didn't anyone tell me I'm good in painting? Well I cn only be that good with oil colors and charcoal.
And here's what I did for today. The godammned beard was bitchy as hell, it's still kinda dark, but you now, that goes under "artist's freedom"

Oh yeah, and the eyebrows will get some light reflexes and so on later, I just don't feel like doing it right now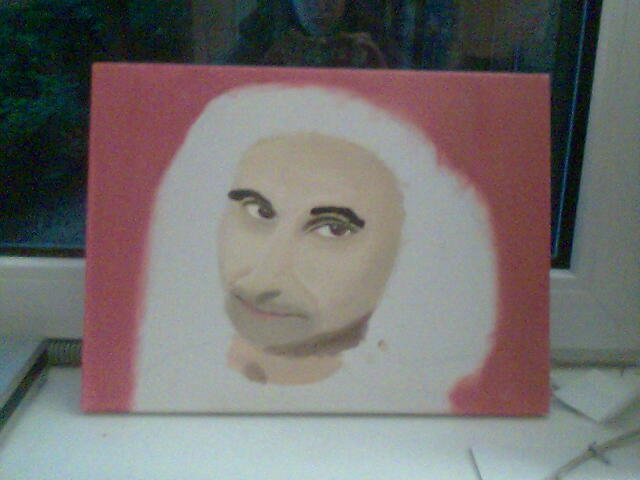 Mmh, I'm still not sure if those eyebrows are okay that way, but I decided to finish the rest of the apinting and put that to the thing that come at last.
I made his face a bit thinner and dressed him in that nice jacket he wears on that pic. Just putting black on the canvas, pretty relaxing after all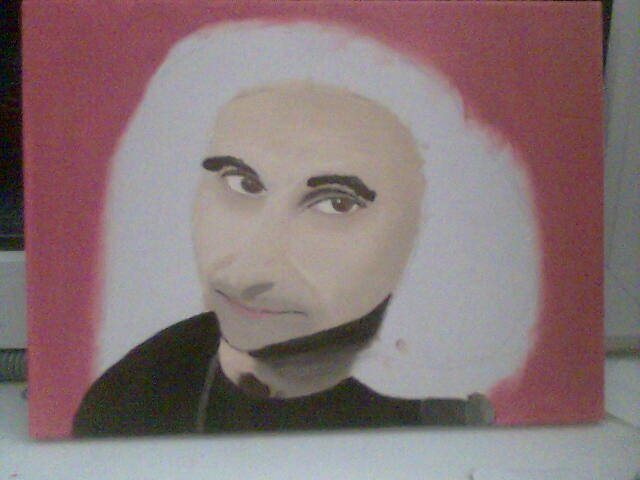 _________________
Change? Pls

That's all folks!
Mr.Killerguitar

Believing that everything is not one - that is the biggest evil in the world

Read what the GDR is, if you don't know!